Corporate Sponsorship
Corporate sponsors are important partners of the OSINT Foundation and vital supporters of our mission to advance the OSINT discipline, educate the general public, and lessen the burdens of government. We welcome your application and are happy to answer any questions about sponsorship.
Sponsorship of the OSINT Foundation supports the professionalization of the workforce through common standards and certification. As a corporate sponsor, companies stay abreast of the latest innovations and best practices while providing professional development opportunities for their staff members.
Corporate sponsors are vital to the Foundation's mission of advancing the OSINT discipline. Sponsorship provides companies with a number of individual memberships for their employees, the ability to post job vacancies, and advertising in the Foundation's newsletter and journal (when launched), as well as their logo on our website. The Foundation committees and subcommittees include practitioners and subject matter experts from industry (limited to a total of two members per company across all committees and as openings occur), and industry participation is encouraged on task-focused working groups when established. Sponsorship does not give a company a guarantee of committee membership, but the work of the Foundation's committees benefits industry, as well as the government as OSINT practitioners enhance their professional skills and qualifications.
Since the Foundation is not an industry advocacy organization, but a professional association, industry participants on the committees will be practitioners or subject matter experts, not business development or corporate professionals. Industry members bring valued insight into new technologies, processes, and tools, as well as best practices, and are true partners across the IC.
Sponsorship Levels
*Sponsorships at all levels are for 12 months.
---
Current Sponsors
Platinum

Gnosis Solutions is a veteran and minority-owned small business specializing in open source intelligence support, continuity consultancy, training, and strategic planning. Eliot Jardines, president of Gnosis stated, "We are exceedingly proud of being able to provide early funding to the OSINT Foundation by way of sponsorship. Gnosis has a goal of investing 1% of gross revenue in charitable causes, and I can think of no better cause than supporting the OSINT community and our national security. Given my volunteer role in the OSINT Foundation, it was particularly important to demonstrate a strong commitment to the goals of the Foundation, before I asked others in our industry to consider sponsorship."
"Booz Allen is heavily invested in advancing open-source intelligence exploitation and expanding its integration into multi-domain intelligence analysis for decision advantage," says Jeff Kimmons, Senior Vice President at Booz Allen. "With decades of all-source intelligence experience in support of our warfighters and Intelligence Community, we understand the powerful mission impact that open source information can provide. Strategic competitors are heavily leveraging OSINT insights today- industry partners need to work closely with government mission owners to accelerate OSINT innovation and analytic application to benefit U.S. national security."


The Janes stamp of trust means supplying our customers with timely, validated, unbiased, and relevant intelligence in a world crowded with increasingly unreliable information. With a legacy of more than 120 years, Janes has adapted, expanded, and developed its unique tradecraft while transitioning from a traditional military publisher to a leading global agency for open-source defense intelligence or to a prominent global agency for open-source defense intelligence. "At Janes, as a long standing provider of open-source defense intelligence, our goal is to support our customers through accelerated decision-making and I am really excited that we have become a sponsor of the OSINT Foundation" said Samuel Gordy, U.S. President, Janes. "As we expand our U.S. presence, including a new office in Arlington, we are keen to engage with the intelligence community, share expertise and continue to support their mission. The OSINT Foundation will help bring that engagement even closer."
Gold

Recorded Future is an intelligence company that supports public and private sector clients with OSINT for some of the most complex cyber and physical security missions. Recorded Future's Intelligence Cloud provides complete coverage across adversaries, infrastructure, and targets. By combining persistent and pervasive automated data collection and analytics with human analysis, Recorded Future provides real-time visibility into the digital landscape and empowers clients to take proactive action to disrupt adversaries and keep their people, systems, and infrastructure safe. "We are very excited to announce our support of the OSINT Foundation," said Dr. Christopher Ahlberg, Recorded Future Co-Founder and CEO. "As threats converge across the cyber, physical, and influence domains, OSINT is more important now than ever before. Investing in open-source intelligence through the great work being done by the OSINT Foundation will help elevate the discipline and broaden its awareness across the national security community as a whole."

BAE Systems, Inc., and its 34,000 people are part of a global defense, aerospace, and security company with 89,600 employees worldwide. BAE Systems delivers a full range of products and services for air, land, sea and space, as well as advanced electronics, intelligence, security, and IT solutions and support services. Inspired by the exceptional, the company's ambitious teams design, produce, and deliver to protect those who protect us in a high-performance, flexible, and collaborative culture. "BAE Systems is honored to partner with the OSINT Foundation and its mission-critical initiatives to advance the security of the United States," said Peder Jungck, vice president and general manager of BAE Systems' Intelligence Solutions business. "This allows us to help promote open source intelligence best practices and benchmarks, and strengthens our position as a premier OSINT provider for the DoD. We take pride in leveraging this opportunity to push the edge with the technologies we create and the services we deliver."

Dr. Brenton Cooper, CEO and Co-founder of Fivecast commented: "Our mission is to enable a safer world and we're proud to be working with the intelligence community, defense and law enforcement customers in the US and around the world to help them leverage cutting-edge OSINT technologies for their critical use cases. We look forward to working with the OSINT Foundation to further the sharing of intelligence technology and best practices that help protect communities and organizations."

Perfecta is a Service-Disabled Veteran-Owned Small Business who designs, manufactures, deploys, and sustains software, hardware, and global dynamic telecommunications networks for use in Open-Source Intelligence Collection, Electronic Warfare, Cyber Defense, and Tactical Cyber Operations by Military and Intelligence clients. Their products leverage our patented global infrastructure which provides secure communications and multi domain situational awareness. George Zoulias, CEO and Founder of Perfecta, said "The OSINT Foundation is a welcome step in the organization of the community of OSINT practitioners, those new to the field as well as the seasoned collectors who have forged the paths needed to bring wider acceptance of the value of publicly available information."
Authentic8 is the company behind Silo for Research, a purpose-built solution for conducting OSINT investigations anonymously and securely. The cloud-based platform ensures sensitive online research is never attributed back to an analyst's organization or exposed to cyberthreats. Silo for Research is used by more than 600 organizations in the public and private sectors to safely pursue investigations wherever they lead across the surface, deep and dark web. "The OSINT Foundation embodies our shared vision of leveraging open-source intelligence to drive meaningful impact and enhance decision-making processes," said Authentic8 VP of Customer Success Matt Ashburn. "Together, we can unlock the vast potential of publicly available information, empowering policymakers with actionable insights and strategic advantage. By fostering innovation, collaboration and knowledge exchange, we can shape a future where OSINT becomes an indispensable tool for navigating our complex world. Authentic8 is honored to support the Foundation and looks forward to driving positive change together."
Silver

Flashpoint helps organizations protect their most critical assets, infrastructure, and stakeholders from security risks such as cyber threats, ransomware, fraud, physical threats, and more. Leading security practitioners—including physical and corporate security, cyber threat intelligence (CTI), vulnerability management, and vendor risk management teams—rely on the Flashpoint Intelligence Platform, comprising open-source (OSINT) and closed intelligence, to proactively identify and mitigate risk and stay ahead of the evolving threat landscape. "Flashpoint is thrilled to support the OSINT Foundation and its mission of developing community and tradecraft around open-source intelligence, and to advance U.S. national security," said Flashpoint CEO Josh Lefkowitz. "OSINT has never been more mission-critical than it is today. It powerfully supports the missions of security and intelligence practitioners across government and the private sector, helping them navigate an ever-growing array of cyber and physical threats. The OSINT revolution is here, and we're proud to support the Foundation in helping to evangelize the power of OSINT."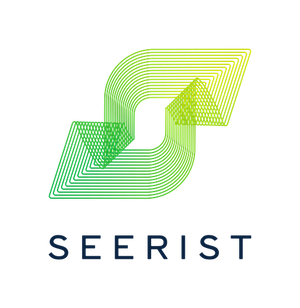 Used by more than 500 commercial corporations, government agencies and military departments, Seerist is the first augmented analytics solution automating risk and threat intelligence gathering and analysis. Seerist collects and analyzes information from millions of unique OSINT sources, including news, social media, economic indicators, governance factors, travel warnings, and weather. Seerist informs decision making with both real-time breaking event notifications and predictive analysis that forecasts threats before they happen. Seerist combines cutting-edge artificial intelligence with expert human geopolitical analysis drawing on decades of insight. This enables users to better predict what will happen allowing them to make rapid, proactive, and reliable decisions. "OSINT data is the new cornerstone for threat, risk, and intelligence programs and being part of the community that is shaping the discipline and thought leadership around OSINT, especially where it converges with artificial intelligence, is important to Seerist," said John Goolgasian, president of Seerist Federal.
FedData Systems provides customers with cultural advisors who serve as subject matter experts within their specific region of focus along with access for our proprietary SaaS platform, Revelare™. Whether being utilized by FedData Systems' staff or customer personnel, the Revelare™ platform provides users with non-attributional access to unique datasets from around the globe and OSINT utilities, enabling the discovery, analysis, and visualization of information pertaining to individuals and entire segments of the global population, providing new opportunities for proactive offensive and defensive operations. "FedData is pleased to support the OSINT Foundation in their efforts to promote the professional OSINT discipline and community in the support of National Security missions," said Ms. Nancy Dillman, Executive Vice President at FedData Systems. "We look forward to joining this journey to promote advanced tradecraft, best practices and sensible policy development within the burgeoning OSINT industry."
Bronze

Guidehouse is a next generation consultancy serving both public and commercial sectors with a mission to solve big problems, build trust in society, and empower our clients to shape the future. In addition to mission transformation, financial management, and technical consulting services, Guidehouse provides strategy, community building, and compliance services for the OSINT community and leverages open source information for supply chain risk management. "We are very pleased to announce our support of the OSINT Foundation" said John Saad, Guidehouse's Defense and National Security Segment Leader. "We have seen first-hand the impact that can be made by creating an OSINT community capable of responding to our most serious national security threats and crises. We believe an investment in OSINT and improving our national capacity for this growing intelligence source is an investment in the future and one I'm excited to back."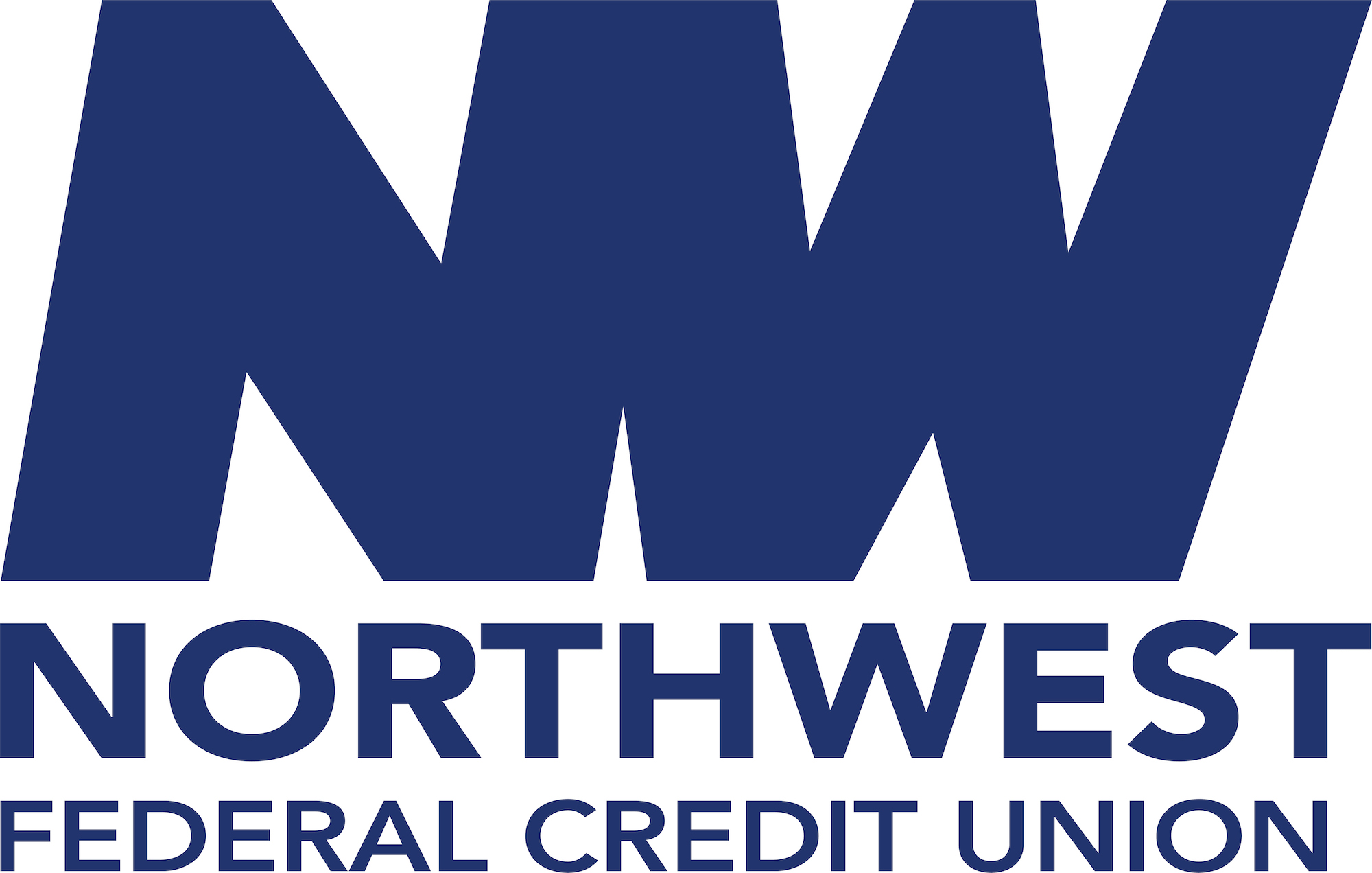 Northwest Federal Credit Union is a full-service financial institution ranking among the largest credit unions in Virginia and in the top 60 credit unions in the nation. The Credit Union currently serves more than 279,000 members and has assets in excess of $4 billion. Northwest Federal is deeply committed to building relationships in the communities it serves, and its Community Partner Program, supports non-profits in those communities through sponsorships, in-person and online events. As part of its commitment to a partnership with the Foundation, NWFCU has amended its federal charter to qualify members of the OSINT Foundation to join Northwest Federal. The OSINT Foundation is also working with the NWFCU Foundation as we establish a scholarship program for students interested in a career in open-source intelligence.



ManpowerGroup Public Sector specializes in linguistic, technical, and data management solutions to address the dramatic rise in the volume, variety, and complexity of open-source data. "MGPS is excited to partner with the OSINT Foundation as part of its quest to bring efficacy to OSINT collection and exploitation," says MGPS Vice President Erika Nobel Hendzel. "We look forward to collaborating with the other Foundation members to advance all aspects of OSINT tradecraft to support our mission partners and their efforts to protect our country's national security."
Nisos is The Managed Intelligence CompanyTM. Their analyst-led intel investigations, assessments, and monitoring services empower security, intelligence, and trust and safety teams. Nisos provides accurate, customized intelligence that guides security and risk decisions to protect organizations, assets, and people. "Nisos is proud to support the OSINT Foundation, the members of their community, and our national security," commented David Etue, CEO of Nisos. "As both private and public sector organizations face increasing and more sophisticated cyber and physical threats, OSINT plays a critical role in protecting organizations and people from adversaries seeking to harm them.. The OSINT Foundation plays a vital role in elevating and advancing the OSINT discipline and we are proud to join them in that endeavor."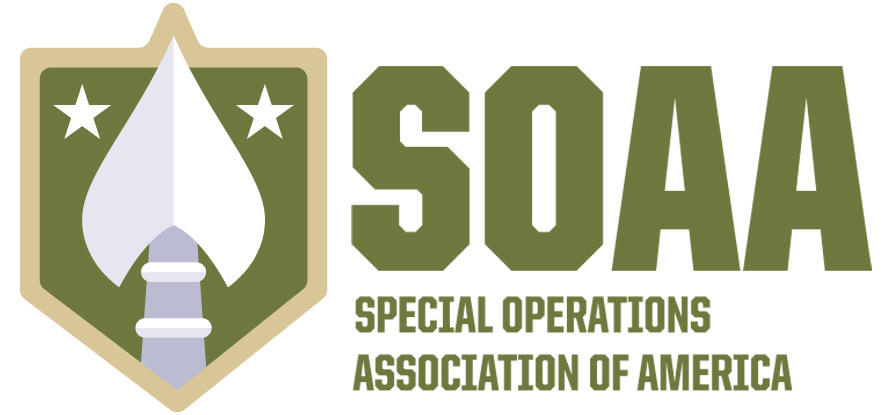 The Special Operations Association of America advocates for all past, present, and future members of the Special Operations community and their families. Fighting for those who fight for us to ensure the mission success and lethality of those that bear the greater burden. SOAA is a 501c19 Veterans Non-Profit organization, registered with the IRS. David Cook, SOAA's Executive Director stated, "SOAA is proud to support an organization that is solely dedicated to an intelligence discipline that is such an essential part of how current and future special operators carry out their missions. We look forward to working with the OSINT Foundation on shaping and improving the future of OSINT."

TextOre is an OSINT solutions provider with deep expertise in geopolitics, influence and interference operations, leadership and organization tracking, and geospatial and network analysis. TextOre has significant experience in Chinese and Russian OSINT analytics and currently supports US Government clients in collecting and analyzing foreign military data. "We look forward to supporting the OSINT Foundation in its efforts to advance OSINT as a tradecraft, foster community engagement, and build a scholarship program in this exciting field," states Dr. Robert Stewart, founder and CEO of TextOre.
---
Why Partner with the OSINT Foundation?
Reason One
Sponsorship enhances the nation's security and advances the OSINT discipline.
The Foundation's work drives towards consistent standards, innovative tradecraft, and a program of record for OSINT.
Reason Two
Sponsorship supports the professionalization of the workforce, establishment of common standards, and certification.
Independent certification will minimize delays in onboarding contract personnel, while minimizing operational risks.
Reason Three
Sponsorship reaches OSINT professionals and the government with your message.
Targeted advertising to OSINT practitioners simplifies means of reaching, identifying, and successfully recruiting talent, while getting your message out to government OSINT managers.
---
For more information about sponsoring the Foundation, please complete the Contact Us form and we will be in touch shortly.
Thank you for your interest in supporting the mission of the OSINT Foundation