IC OSINT Advocate Award Named for Dr. Joseph Markowitz
OSINT Foundation
10/24/2022
Markowitz IC OSINT Advocate Award*
The Dr. Joseph Markowitz IC OSINT Advocate Award recognizes the U.S. Intelligence Community senior leader who has advanced the OSINT discipline, demonstrated advocacy of the OSINT practitioner profession, and taken steps to establish or strengthen a program of record for OSINT in their respective agency. Dr. Joseph Markowitz served as the first Director of the Community Open Source Program Office (COSPO) and dramatically advanced the Intelligence Community's OSINT capabilities.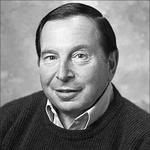 Dr. Markowitz began his career in the late 1960s working on the development of ARPANET. In 1975, he joined the Central Intelligence Agency as a research manager in the Office of Research and Development, where he helped modernize the Agency's information technology infrastructure. In his role as the first Director of COSPO, Dr. Markowitz created the basic IT infrastructure, policy framework and an information repository for the nascent open-source intelligence discipline. A true visionary, he conceptualized and oversaw the establishment of the Open Source Information System (OSIS), which eventually became the OSINT platform used by all elements of the Intelligence Community. He also developed the One-Way Transfer system which, in the late 1990s, allowed OSINT practitioners to email content from OSIS to the classified networks, a truly groundbreaking technology. OSIS also housed many OSINT related resources from many IC elements, included the IC's first commercial available information repository - the Intelligence Community - Rich Open Source Environment (IC-ROSE), as well as OSIS-International (OSIS-I) which included participation by well over a dozen foreign governmental OSINT elements.
Born in Philadelphia, Pennsylvania on June 30, 1938 to Harry and and Mae Markowitz, Dr. Markowitz received a bachelor of science degree in Mathematics and a masters in Psychology from Wesleyan University, and a PhD in Acoustic Psychology from the University of Pennsylvania. He passed away on October 24, 2019 at the West Virginia University Medical Center.
Eligibility: Any general officer of the U.S. Armed Forces, or any civilian member of the Senior Executive Service, Senior Intelligence Service, or the Senior National Intelligence Service who is serving in the U.S. Intelligence Community.
Nomination: Any eligible senior leader as stated above may be nominated by an OSINT Foundation member in good standing. Nominations are made with the appropriate nomination form, and must be complete and submitted by October 30, 2022. Self-nominations are not permitted.


Selection Criteria:
The selection board will consider the following when determining the selectee for the award:
Active and sustained personal efforts to professionalize and mature the OSINT discipline

Demonstrated advocacy of the OSINT practitioner profession

Championing the establishment or enhancement of a program of record for OSINT activities in their agency
* Given the exceedingly high standards for this award, it is not projected to be an annual award.