IC OSINT Practitioner of the Year Award Named for LTC Ed Waller
OSINT Foundation
10/17/2022
Waller IC OSINT Practitioner of the Year
The LTC Ed Waller IC OSINT Practitioner of the Year award recognizes the OSINT professional who has demonstrated exceptional service to the nation and materially contributed to the OSINT discipline. Lieutenant Colonel Robert Edward Waller, served as a military intelligence officer with the U.S. Army, and in his second career, drove both innovation and common standards for the discipline. He was a tireless advocate for OSINT practitioners who was highly regarded by Intelligence Community senior leaders and his peers.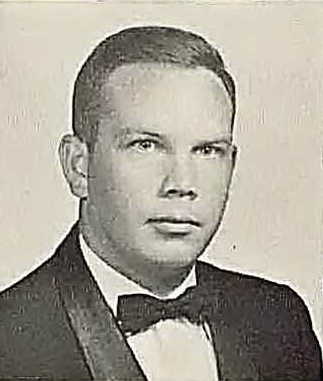 In 1996, LTC Waller conceived of, and served as the program manager for the World Basic Information Library (WBIL), an innovative OSINT program of the U.S. Army Foreign Military Studies Office (FMSO). He subsequently worked as a consultant for the Central Intelligence Agency's Community Open Source Program Office (COSPO), and returned to government service with Office of the Intelligence Community Chief Information Officer (IC CIO). LTC Waller was assigned to the Office of the Assistant Deputy Director of National Intelligence for Open Source (ADDNI/OS) in 2006, where he was instrumental in the establishment of the National Open Source Enterprise. His military assignments included command and intelligence staff assignments in Ansbach, West Germany, Fort Hood, TX, the Pentagon, Panama, Berlin, West Germany and Fort Belvoir, VA. He also served as a Military Observer with the United Nations Transitional Authority for Cambodia.
Born in Nashville, Tennessee on October 27, 1948, to Robert Lee Waller and Dorothy Boswell Waller, LTC Waller received his bachelor of arts degree from Tennessee Technological University and a master of arts degree from Georgetown University. He passed away on March 31, 2011 at Walter Reed Army Medical Center in Washington, DC and was laid to rest at Arlington National Cemetery.